Pigmentation Removal
(Mild To Moderate Pigmentation)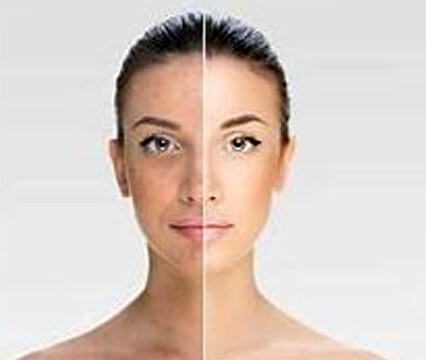 As we get older, many people find that they begin to struggle with the tell-tale signs of age that can begin to appear. Age spots – which are sometimes referred to as sunspots, Liver spots, Lentigos or Lentigines, appear on the skin. You may benefit from Pigmentation Removal Treatment which can be used to help fade these marks or remove them completely. These skin discolorations typically present as brown, flat marks. They can be found on those areas of the skin that are most commonly exposed to the sun. These can include the backs of the hand, the forearms, chest, neck, face and even the body.
What you can expect from pigmentation removal treatment
Pigmentation removal treatment works as a result of the high energy levels that are present in the treatment itself. This works to create a photo-acoustic effect on the melanin that is present in the freckles. The treatment has the effect of shattering the pigment particles on the skin that cause these age spots and other marks, and this, in turn, makes it easier for them to be absorbed and in many cases actually removed from the body.
The result of the treatment will not be instantly visible. However, over time you should notice that the brown spots have either faded significantly or have completely disappeared, leaving you with skin that looks clearer, more youthful and radiant.
This is not a lengthy treatment, and each session should last no longer than 15 – 30 minutes. Most people find that they benefit from a course of treatments rather than just a single session.
With years of industry experience, we offer an incredibly high level of service to all our patients. If you are interested in pigmentation removal treatment, you've come to the right place. We will ensure you feel completely at ease when beginning any treatment and have all the relevant information. Get in touch with the team today for more information and to arrange an appointment at our clinic.
Please Note
Melasma And Cholasma are not treatable with the above treatment
Prices
£100 x 1 session
£500 X 6 sessions